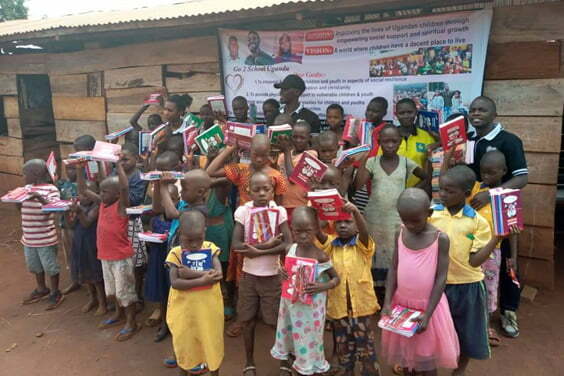 Kyamagwa primary school visit
On the 1st June 2019 we were blessed by different people who donated to us, to make sure we had scholastic materials to cover 35 kids in Jinja district at Kyamagwa primary school. We had a good time at the school.
The donations that we got from our donors and well-wishers helped buy scholastic materials like books, pens, pencils, among others that we went with at the school. There were a lot of children's lives that were touched by our visit and we believe we made a lasting impact over there.
This and other similar outreaches are the reason as to why we need more people to join us in form of donors and volunteers so that we can make lives of the less privileged better. We take advantage of such outreaches to minister to the people we find in these areas and thus we not only help physically but also spiritually.
We thank all those that stood with us and hope to have you again next time.