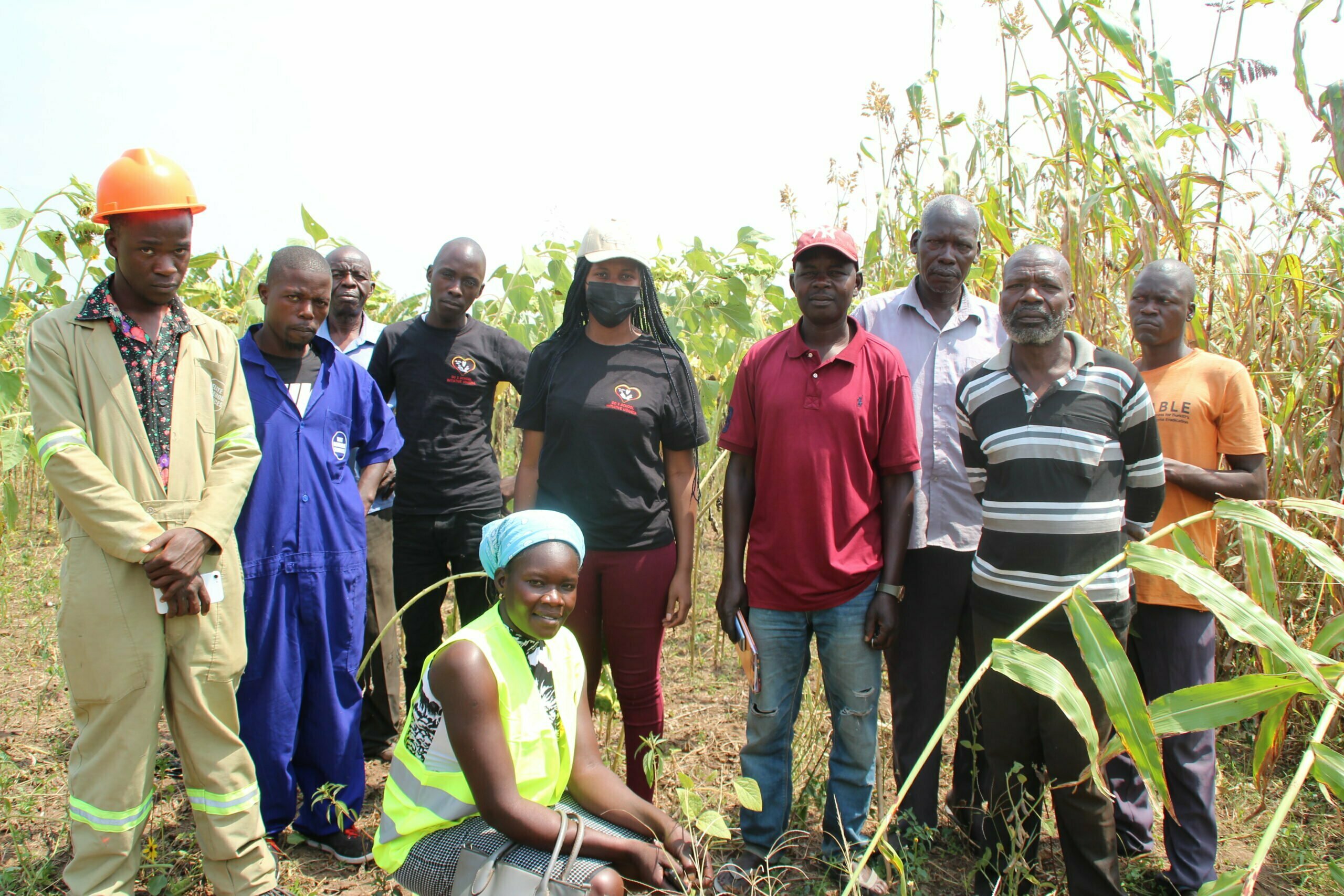 FROM 7-9 FEBRUARY 2020
Our 9 member G2SU team set off from Kampala at 11am and arrived in Gulu at 6:50 pm. The team was welcomed by Pastor Aloysius Kyazze the head of New Foundation Community Church an offshoot from Sports Outreach Ministries a US based organization whose head-office is located at Kiwawu along the Kampala- Mityana road. This initiative was started with an aim to use sports ministry as a form of evangelism. This eventually led to the birth of Miracle FC which Pr. Aloysius Kyazze played for. He was later drafted into the Sports Outreach Ministry team as a trauma care specialist to enable the team manage Post-traumatic Stress Disorders (PTSD) as a result of the Lord's Resistance Army war against the government in northern Uganda.
In 2004, upon realizing that there was much need for trauma care services in northern Uganda, Aloysius and his wife Esther agreed to permanently settle in Gulu. This culminated in the birth of the Sports Outreach Ministries Centre in Gulu. With the help of the Sharlot Eagles players, he was able to raise funds to buy land on which the community center is currently based. He then started the New Foundation Community Ministry (NFCM) in 2015 whose evangelism is carried out through teaching people sustainable agriculture programs. NFCM has also been able to develop an early childhood education programme because many schools do not have pre-school (nursery) sections and children are forced to stay at home until they are old enough to go to primary one by which many lose the enthusiasm to attend school.NFCM has since planted 12 churches in northern Uganda with each having a day care center. Notably among the areas are Lajwatek, Paibona, Alero, Pagui, Amuru among others.
The Objective of the Outreach was:
• To distribute scholastic materials (books, pens and pencils) to 100 beneficiaries
• To distribute reusable sanitary pads to 50 ladies
• To preach the word of God
G2SU team was able to visit four of the churches with early childhood education centers at Lajwatek, Paibona, Alero and in Amuru where NFCM runs a chain of schools under the Restore Hope Nursery and Primary School brand.
The team started the outreach at Restore Hope Nursery and Primary School in Lajwatek village in Omoro district. In Lajwatek village, NFCM set up a pre-school with about 60 pupils. The school graduates about 20-30 children every year that are able to join primary one.
The School faces Challenges ofFew classrooms and Lack of furniture
G2SU was able to donate four books and four pencils to 110 pupils each and 5 reusable sanitary pads to 25 women each.
The school is located in Awach sub-county, Gulu district and was started in 2019. It has a student population of 38 pupils. Some of the Challenges Faced by the Schoolis that Most of the children in the school live with their aging grandparents after being abandoned by their parents. Many of whom are unable to support these children with school fees (Ugx. 45,000 per term) and also provide much needed scholastic materials like books, pens, pencils. They also Lack of school uniforms and Limited number of classrooms; he school only has a single temporary shelter for the pupils. It also serves as a church, but becomes difficult to use during periods of strong winds and rainfall.
• G2SU donated 4 books and 4 pencils to 38 children and 65 reusable sanitary pads to 13 women with each one receiving 5 pads.
G2SU pledged to deliver 20 bags of cement to the school management on 29 February 2020 as a contribution towards construction of a permanent structure and also promised to send 10 reusable sanitary pads annually to each of the 13 beneficiaries for the next 5 years.
The next stop was Restore Hope Nursery and Primary School- Alero
The school has a population of 90 children as of the first week February 2020 which is expected to exceed 100 by the end of February 2020. The school is run with the help of three teachers. The school faces a challenge of High pupil population mainly because the nearest school is 3.5km away making it hard for the children to walk there.
The school only has one temporary structure and other pupils are forced to study under the tree. The teacher with the help of the parents have laid bricks and also bought some timber which they hope to use to construct another makeshift structure. They also Lack of pit latrine because one that had been built collapsed days after its construction.
They also lack a store for school learning materials, safe drinking water, furniture, teachers' salaries and playing materials like swings for children
• G2SU donated 4 books and 4 pencils to 83 children and 100 pens to the teachers. 61 pads were also distributed to 12 mothers.
G2SU also pledged to construct the floor of the current temporary structure. Later the team agreed to adopt the Alero school project and ensure that it is transformed into a good school. The school authorities were asked to submit a proposed budget in order for the construction project to start.
G2SU visited next to Restore Hope Nursery and Primary School- Amuru
The school is located in Amuru district and currently has a population of 45 pupils but numbers are expected to increase this academic year. It is also managed by two teachers. It is the only school in the village with the nearest schools being over 8km away.
The school faces Challenges of Lack of furniture as children sit on improvised papyrus reeds. They also have few classrooms are relatively better off than other schools visited previously. They also Lack of scholastic materials
G2SU donated to 102 children 4 books and pencils each